Posted by Just Sweatshirts on Oct 4th 2023
Are you planning a working vacation and wondering what clothes to pack? Balancing professionalism and comfort is key when you're combining work and leisure. You want to look presentable for your work engagements while feeling relaxed during your downtime. In this article, we'll provide you with practical tips on what clothes to pack for a working vacation so you can stay stylish and comfortable throughout your trip.
Dressing Professionally
Even though you're on vacation, there might be occasions when you need to dress professionally for meetings, conferences, or important work events. Here's what you should consider packing:
Blazer or Jacket: A versatile blazer or jacket can instantly elevate your outfit and give it a professional touch. Opt for a lightweight and wrinkle-resistant option that can be easily paired with different tops and bottoms.
Dress Shirts/Blouses: Pack a couple of dress shirts or blouses in neutral colors. They can be mixed and matched with different bottoms for a polished look.
Tailored Pants/Skirts: Choose tailored pants or skirts that are comfortable and appropriate for work. Dark colors like black, navy, or gray are versatile and can be paired with various tops.
Casual and Comfortable Attire
When you're not working, you'll want to be comfortable and relaxed. Here are some clothing items that strike the perfect balance between comfort and style:
T-shirts and Tops: Pack a few comfortable t-shirts and tops in different colors and patterns. They can be easily paired with jeans, skirts, or shorts for a casual yet put-together look.
Jeans or Chinos: Invest in a good pair of jeans or chinos that are comfortable for all-day wear. Choose a versatile color like blue or khaki that can be dressed up or down.
Lightweight Dresses: Opt for lightweight dresses that are both comfortable and stylish. They can be easily accessorized for a more formal look or dressed down for a day of exploring.
Loungewear: On your downtime, you'll want to be dressed in your most comfortable clothing. Loungewear pieces, such as soft shirts, sweatshirts, and 100% cotton sweatpants for women, are versatile enough to be worn to many activities, and they'll serve you well when you're just hanging out indoors, too. The 100% cotton sweatpants for women that we offer on Just Sweatshirts come in a wide variety of colors that go well with almost everything. Opt for our Privé line of 100% cotton sweatpants for women, which feature a more modern, tapered fit, making them ideal for a wide variety of casual outings.
Versatile Layering Pieces
Layering pieces are essential when you're traveling to different climates or experiencing varying temperatures throughout the day. Here are some key items to include:
Cardigans or Sweaters: Pack a couple of cardigans or sweaters that can be layered over your tops or dresses. They add warmth and can be easily removed if the weather gets too hot.
Scarves: Scarves are versatile accessories that can add a pop of color to your outfits while providing warmth when needed. They can also be used as a stylish accessory to dress up a simple outfit.
Footwear and Accessories
Complete your vacation wardrobe with the right footwear and accessories. Here are some items to consider:
Comfortable Shoes: Choose comfortable shoes that are suitable for walking and standing for long periods. Sneakers, flats, or loafers are great options that offer both comfort and style.
Accessories: Don't forget to pack accessories like belts, statement necklaces, or earrings to add a personal touch to your outfits. They can instantly elevate a simple look.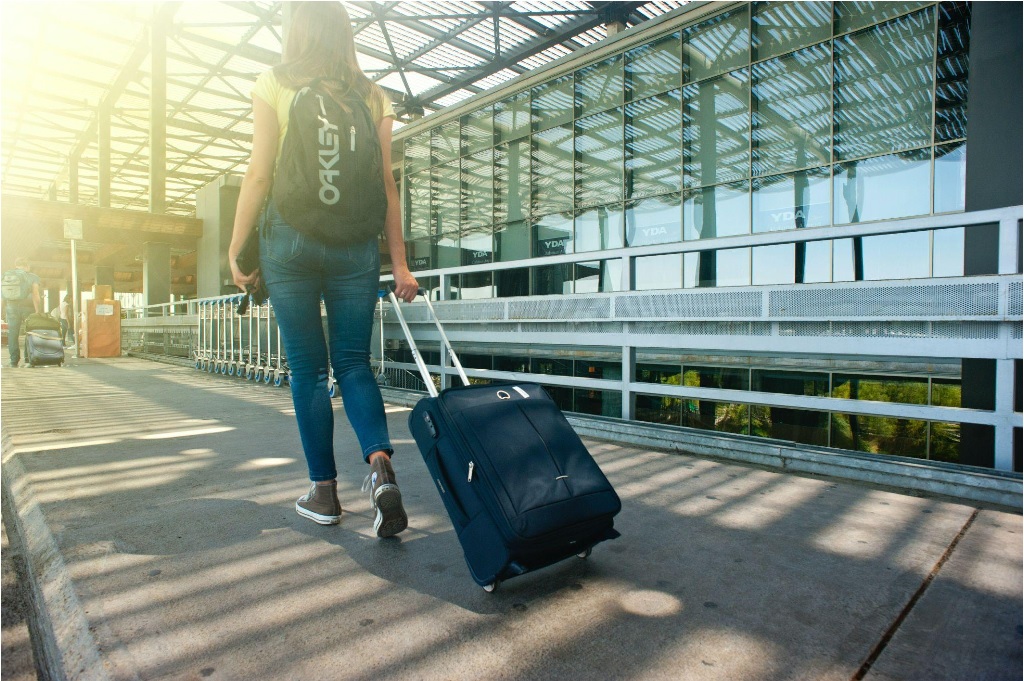 Packing Tips to Maximize Your Luggage Space: Travel Smart and Light
Make a List and Plan Ahead
Before you start throwing random items into your suitcase, take a moment to make a list of what you need to pack. Planning ahead allows you to prioritize essential items and helps prevent overpacking. It's always a good idea to check the weather forecast for your destination. This will help you determine the appropriate clothing and accessories to pack.
Choose Versatile Clothing
When it comes to packing clothes, versatility is key. Opt for items that can be mixed and matched to create multiple outfits.
Sticking to a cohesive color scheme can help. Choose a color palette for your travel wardrobe and select clothes that can be easily coordinated. This way, you can create different outfits with fewer items.
Additionally, you'll want to include versatile basics like neutral tops, bottoms, and dresses that can be dressed up or down. These pieces can be paired with different accessories to create various looks.
Multi-functional clothing is your best friend when you want to fit everything you'll need for your trip into one bag. Look for items that serve multiple purposes. For example, a convertible dress that can be worn as a skirt or a scarf that can be used as a shawl or a beach cover-up.
Roll, Don't Fold
One of the most effective space-saving techniques is rolling your clothes instead of folding them. Rolling not only helps to minimize wrinkles but also maximizes the use of available space in your suitcase. Here's how to do it:
Start with heavier items: Roll bulkier items like jeans, sweaters, and jackets first. They can be used as a base layer at the bottom of your suitcase.
Roll lighter clothing items: Roll lighter fabrics such as t-shirts, dresses, and blouses tightly to save space. Stack them on top of the heavier items.
Utilize small gaps: Fill any small gaps in your suitcase with rolled socks, underwear, or accessories. These little spaces can add up and provide extra room for other items.
Utilize Packing Cubes and Compression Bags
Packing cubes and compression bags are excellent tools for maximizing luggage space and staying organized.
Packing cubes are handy organizers help compartmentalize your belongings and keep them neatly packed. Group similar items together, such as tops in one cube and bottoms in another. This not only saves space but also makes it easier to find what you need.
Compression bags, on the other hand, are a game-changer when it comes to saving space. They allow you to squeeze out excess air from your clothes, reducing their volume significantly. This is particularly useful for bulkier items like jackets or sweaters.
Wear Your Bulkiest Items
To free up space in your suitcase, wear your bulkiest items during travel. This includes heavier shoes, jackets, or sweaters. Not only does this save space, but it also keeps you cozy during transit.
Minimize Toiletries and Accessories
Toiletries and accessories can quickly take up a significant amount of space in your luggage. Instead of bringing full-sized bottles, transfer your essential toiletries into travel-sized containers. Alternatively, check if your accommodation provides complimentary toiletries to save even more space.
When it comes to accessories, it pays to be a bit more selective. Choose a few statement pieces that can be mixed and matched with different outfits. Remember, less is more!