Posted by Just Sweatshirts on Nov 16th 2023
As the leaves begin to change and a crisp chill fills the air, it's time for men to revamp their wardrobes for the fall and winter seasons. But before you start tossing out your summer shorts and t-shirts, consider creating a versatile fall/winter capsule wardrobe. This approach allows you to stay stylish and cozy without overcrowding your closet. In this guide, we'll walk you through the essentials you need to build a practical and fashionable fall/winter wardrobe.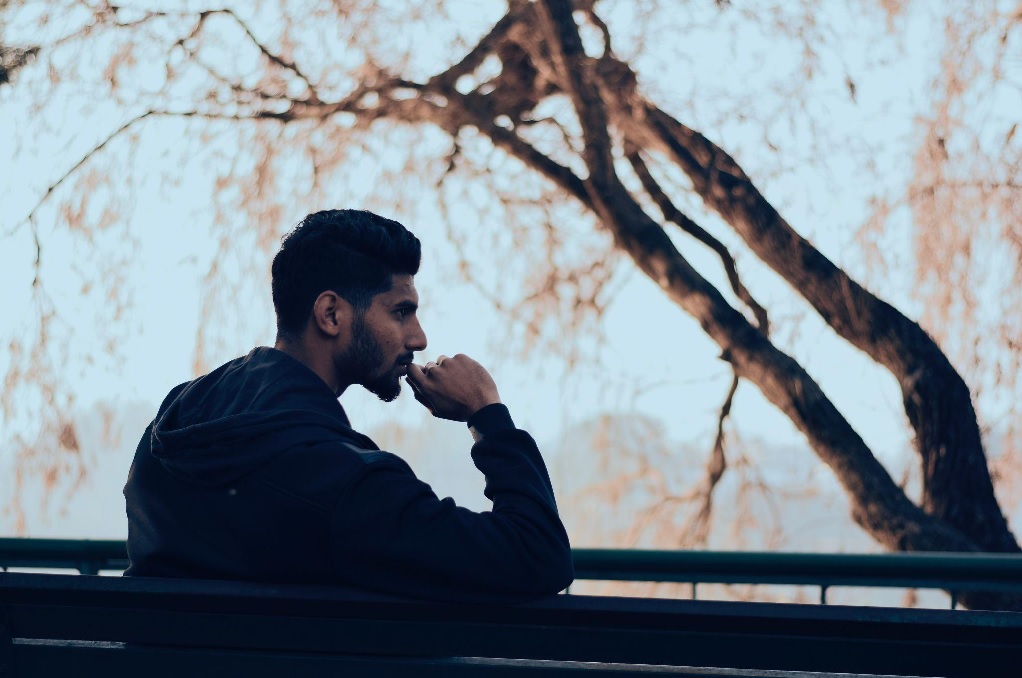 The Foundation: Layering Essentials
Fall and winter are all about layering. It isn't just a practical way to stay warm–layering also adds depth and dimension to your outfits.
The Timeless Sweater
A collection of high-quality sweaters, just like the ones we sell here on Just Sweatshirts, is the foundation of any fall and winter wardrobe. Made out of 100% cotton, our sweaters aren't just super soft and amazingly cozy; they can also help keep you warm and toasty as the temperature drops.
If you must invest in just one item, make it a crewneck sweater in a neutral shade. This is a versatile piece that you can wear on its own or layered over a collared shirt. We recommend our 100% Cotton Unisex Heavyweight Sweatshirt, which comes in fall- and winter-friendly colors like navy sand, true burgundy, charcoal, and classic black, among others.
If you already have enough crewnecks in your collection, then consider one of our 100% cotton hoodies. We especially love our heavyweight hooded pullovers for fall and winter – it's a casual wear staple that you can dress up with a long coat, jacket, or blazer. Add a pair of dark wash denim jeans and you're set!
Flannel Shirts
Flannel is a fashion statement that never goes out of style, especially during the colder months. Just like sweaters, they provide much-needed warmth without sacrificing style. Choose a variety of colors and patterns to mix and match with your other wardrobe staples.
The Quilted Vest
A quilted vest isn't just perfect for layering; it can also add a touch of rugged elegance to any outfit. It also adds an extra layer of warmth without making you look bulky. Pair it with a sweater or a button-down shirt for an elevated and polished yet casual look that you can wear anywhere.
Bottoms and Footwear
A well-rounded fall/winter wardrobe wouldn't be complete without the right pants and footwear. Here are a few items that you should consider adding to your capsule wardrobe for the colder seasons:
Heavyweight 100% Cotton Sweatpants
Heavyweight sweatpants are great for lounging around at home or going to the gym, but they can also be dressed up a little for casual autumn outings with your buds–or that special someone in your life.
Just Sweatshirts' unisex heavyweight 100% cotton sweatpants are–you guessed it–made out of 100% ring-spun, pre-shrunk cotton, which means that they will never pill even after several washes. They come with 2 roomy side pockets for that classic 'Collegiate' styling, and are available in a wide variety of fall- and winter-friendly neutral hues, including black, navy, gray, and more. Our heavyweight 100% cotton sweatpants also feature flat-lock stitching for added comfort and durability.
Versatile Denim
Dark wash denim is a year-round essential, but it truly shines in the cooler months. They can be dressed up or down depending on the occasion, and are an understated yet elevated choice for fall and winter specifically.
Invest in a couple of pairs in different fits – slim, straight, or tapered. They work well with boots and you can style them in different ways: dressed up with a blazer, down with a cozy sweater, and so on.
Chinos
It's always good to have a couple of alternatives to denim jeans when you feel like changing up your look. Chinos are an excellent choice – they come in various colors, but classic khaki and deep navy will pair best with almost everything you own. You can dress them up in the same way that you would a pair of dark wash jeans: add a relaxed blazer for a stylish business-casual look, or wear them with a hoodie for a more relaxed vibe.
Boots
Ask any stylish man and they'll tell you that no fall/winter closet is complete without a reliable pair of boots. They can make or break your look! You may want to invest in one or two of the following key styles:
Chelsea Boots: These sleek boots are perfect for dressier occasions. They slip on easily and look great with both jeans and dress pants.
Work Boots: For a more rugged look, work boots are the way to go. They're built to handle tough weather conditions while adding a touch of masculinity to your outfit.
Sneakerboots: When you want comfort without sacrificing style, sneakerboots are the answer. They're a fusion of sneakers and boots, providing warmth and style simultaneously.
Quality Outerwear
High quality outerwear is one of the most important cornerstones of fall/winter fashion. It's the armor that will shield you from the elements while making a fashion statement. Invest in these pieces to take your day-to-day outfits to the next level:
The Classic Peacoat
Every man should own a classic peacoat. Its timeless design pairs perfectly with both casual and formal attire.
Opt for a navy or charcoal gray color to ensure versatility. A well-fitted peacoat is like a tailored suit for winter – it instantly adds sophistication to your outfit.
The Versatile Parka
For those extra chilly days or snowy excursions, a durable parka is a must. Look for one with a removable lining, so you can adapt it to various temperatures. Parkas come in various colors, but earthy tones like olive or khaki are always a safe bet.
The Leather Jacket
If you want to infuse a dose of ruggedness into your fall/winter wardrobe, a leather jacket is the way to go. Whether it's a classic black motorcycle jacket or a distressed brown bomber, leather jackets exude coolness. They pair effortlessly with jeans or chinos and can be dressed up or down.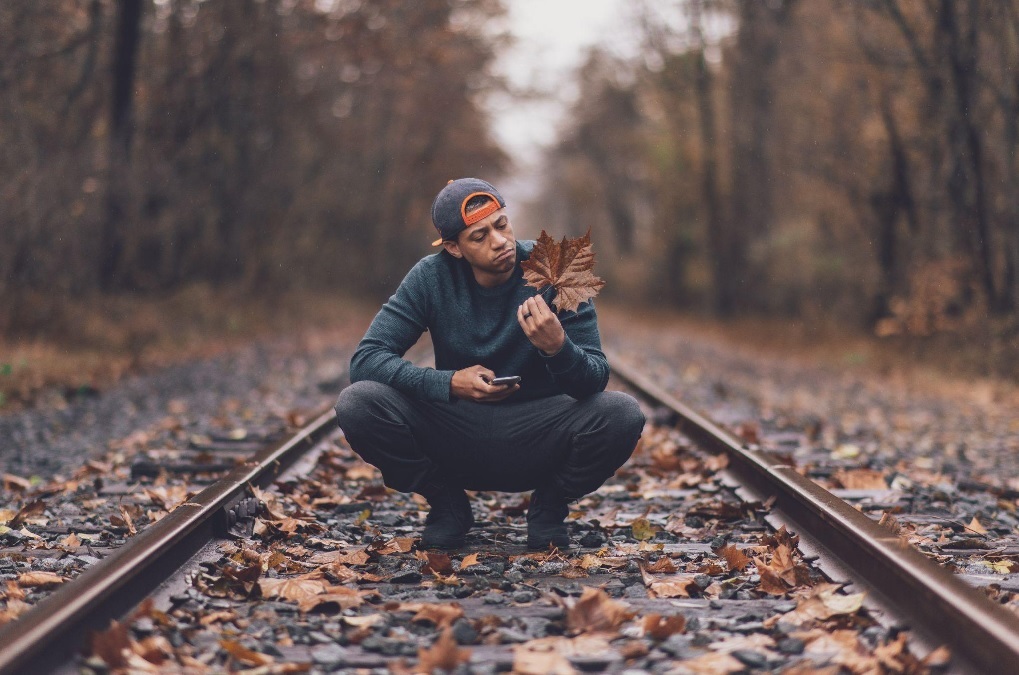 Creating a fall/winter capsule wardrobe isn't just about reducing clutter; it's about curating a collection of versatile pieces that seamlessly mix and match. With fewer items, you'll be surprised at how many outfits you can create. Plus, it simplifies your daily dressing routine, allowing you to focus on what truly matters – feeling confident and comfortable in your style.
So, gentlemen, as you prepare for the cooler months ahead, remember that less can indeed be more. By investing in the pieces above, you'll have a fall/winter wardrobe that's not only practical but also incredibly stylish.