Posted by Just Sweatshirts on Nov 20th 2023
Fall is, by far, the most exciting season for men's fashion. Winter often sees men covered in layers upon layers of clothing to protect themselves from the bitter cold; spring and summer, meanwhile, are the exact opposite–it's too hot to wear layers, severely limiting the options for men in terms of what they can wear.
Fall, with its cooler temperatures, is the best time to experiment with layering, which is how most men can showcase their sense of personal style. It's also a great time to introduce rich and luxurious fabrics to your wardrobe, adding depth, dimension, and a distinctly tactile quality to your outfits. An athleisure staple that you shouldn't go without in this season of brilliant colors and crisp air is 100% cotton sweatpants, just like the ones that we sell on Just Sweatshirts. Here's how to choose the perfect pair of 100% cotton sweatpants and how to style them this fall:
Why 100% Cotton Is the Way to Go
First things first–why choose sweatpants made out of 100% cotton in the fall? Cotton is a natural, breathable fabric that's perfect for lounging. It's soft against your skin, wicks moisture away, and keeps you cozy without overheating. Unlike synthetic materials, cotton doesn't trap odors, making it perfect for extended wear.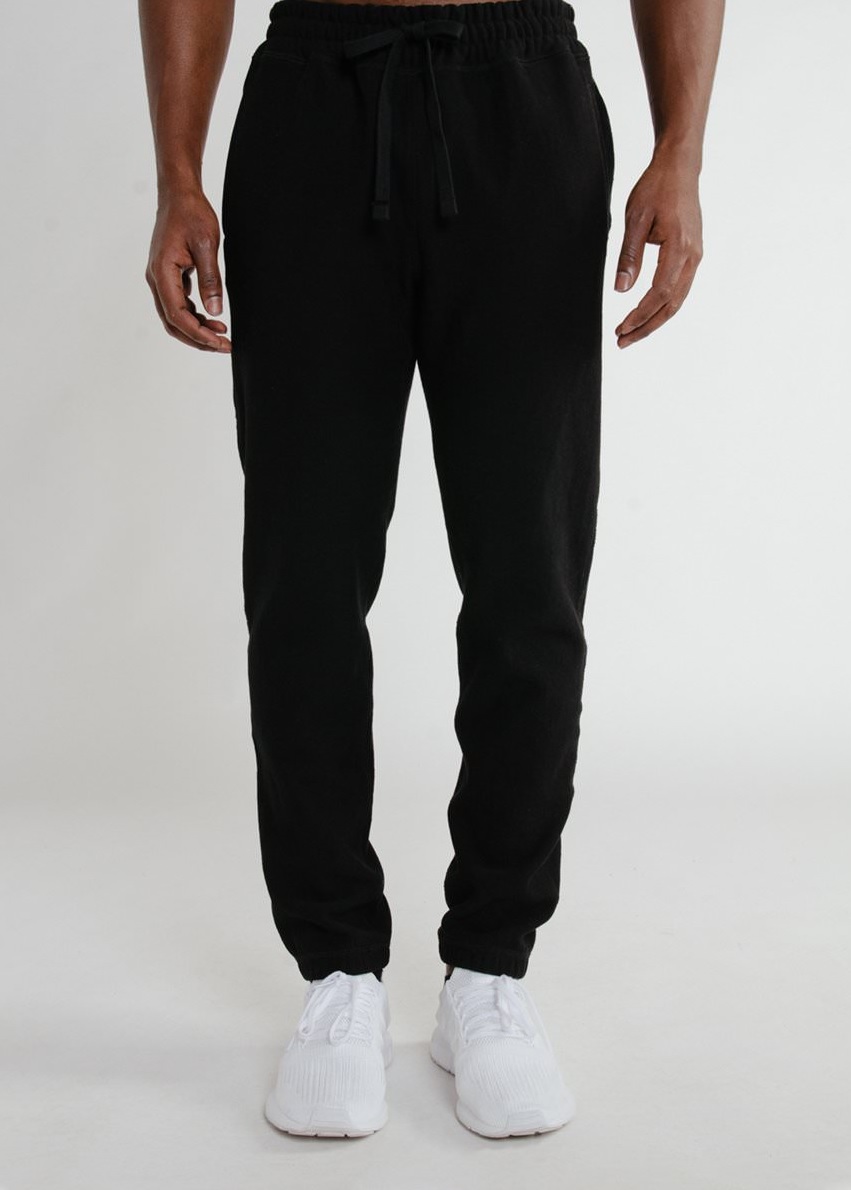 Choosing the Perfect 100% Cotton Sweatpants
The Fit Matters
When it comes to choosing the perfect 100% cotton sweatpants, the fit is of utmost importance. After all, nobody wants sweatpants that are either too tight or excessively baggy. You want that Goldilocks fit–it should be just right.
Opt for a pair that provides enough room to move comfortably while not looking overly saggy. The ideal sweatpants should have a relaxed fit without being too constricting or overly loose. Just Sweatshirts' Privé Sweatpants offer a slim fit that gives them an unmistakably contemporary look. Since they aren't overly baggy, they can be dressed up or down as needed.
Consider the Waistband
Next up, let's talk about the waistband. Do you prefer an elastic waistband or a drawstring? This is a matter of personal preference. Elastic waistbands are incredibly convenient, offering a quick on-and-off option. On the other hand, drawstrings allow you to customize the fit to your liking.
Prive Sweatpants offer the best of both worlds here, with an elastic, flat lace adjustable waist drawstring.
Pockets – A Must-Have
Sweatpants without pockets? Unthinkable! Pockets add functionality to your loungewear. They're perfect for storing your phone, keys, or simply keeping your hands warm during chilly evenings. You can choose between side pockets or back pockets, or better yet, get both! Having a variety of pockets ensures you have options for where to stash your essentials.
Here, again, Prive Sweatpants from Just Sweatshirts shines. In addition to two side pockets, our 100% cotton sweatpants feature a single zippered back pocket to keep your valuable essentials safe.
Durability – Your Long-Term Companion
Investing in high-quality 100% cotton sweatpants means they'll be your long-term companions. You want a pair that can withstand the test of time. Check the stitching, seams, and overall craftsmanship. Reinforced stitching is a good indicator of durability. Remember, these are sweatpants, so they should be able to handle a fair amount of wear and tear.
All of our Prive Sweatpants are made out of ring spun preshrunk 100% cotton, which means that your pairs won't pill even after several runs in the wash. They're also constructed with flat-lock stitching for added durability.
Style and Color Selection
Now, let's discuss the fun part–style and color! Your sweatpants should reflect your personal style. Whether you prefer a classic solid color or a trendy pattern, there's a wide variety to choose from. Consider what you'll pair them with–a matching hoodie or a simple t-shirt.
Just Sweatshirts' Prive Sweatpants come in a wide variety of versatile (and fall-friendly!) colors that can be dressed up or down depending on your mood for the day! They're available in classic black, grey, dark navy, green, navy sand, charcoal, olive sand, and natural.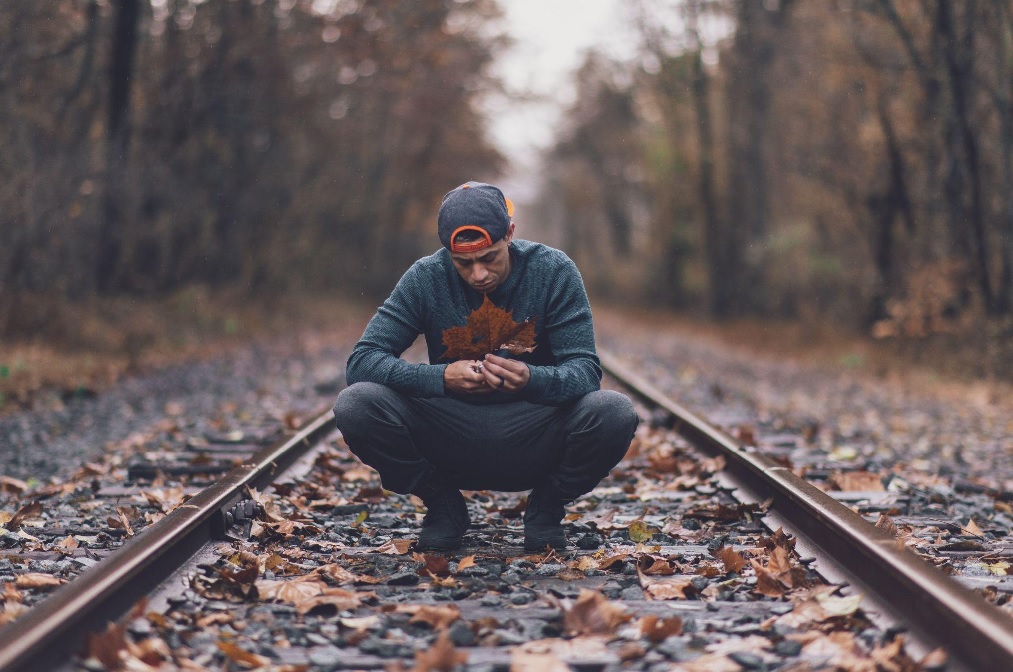 How to Style 100% Cotton Sweatpants for Fall
Pair with a Classic Tee
Pairing your 100% cotton sweatpants with a well-fitting tee is a classic combination that never goes out of style. Opt for a crew-neck or V-neck, depending on your preference. A plain white tee can give you a clean and casual look, while a black tee adds a touch of sophistication. For added warmth, consider throwing on a knit cardigan or a classic flannel.
Layer Up with a Denim Jacket
Fall brings cooler evenings, making it the perfect time to incorporate a denim jacket into your ensemble. Layering with a denim jacket not only keeps you warm but also adds a rugged, stylish touch to your outfit. The contrast between the casual sweatpants and the classic denim jacket creates a dynamic look that's perfect for those brisk fall days.
Go Monochromatic
One foolproof styling technique is to go for a monochromatic look. Choose sweatpants, a tee, and a jacket in the same color family. For example, go for shades of gray or earthy tones like olive and khaki. Monochromatic outfits create a cohesive and polished appearance, making it easy to look great without much effort.
Mixing and Matching Textures
Fall is all about textures, so don't be afraid to mix and match different materials. Pair your cotton sweatpants with a chunky knit sweater for a cozy and stylish contrast. The combination of the softness of the sweatpants with the warmth of a textured sweater creates a harmonious balance that's perfect for the season.
Keep It Minimalistic
Sometimes, less is more. Fall is a season where simplicity can shine. Opt for a minimalistic approach by choosing neutral, muted colors and keeping your accessories to a minimum. A clean and straightforward look can be incredibly appealing and stylish.
Styling 100% cotton sweatpants for fall is all about finding the right balance between comfort and style. Whether you're going for a classic look with a tee and sneakers or experimenting with layers and accessories, there are countless ways to create a fashionable outfit that keeps you cozy and on-trend. With our Prive Sweatpants, you're ready to have fun with your fashion this fall!